Christmas Ghost Stories: a collection of winter tales
No Christmas stocking will be complete without the "scary ghost stories and tales of the glories of Christmases long, long ago" promised by this tantalizing collection of dark, fantastical and romantic "winter tales" from the pen of writer Mark Onspaugh.
Sometimes funny, sometimes scary and occasionally bittersweet, this collection of Christmas Ghost Stories is perfect fare for sharing aloud by the fire or cuddling with someone (or something!) toasty on a moonless December night.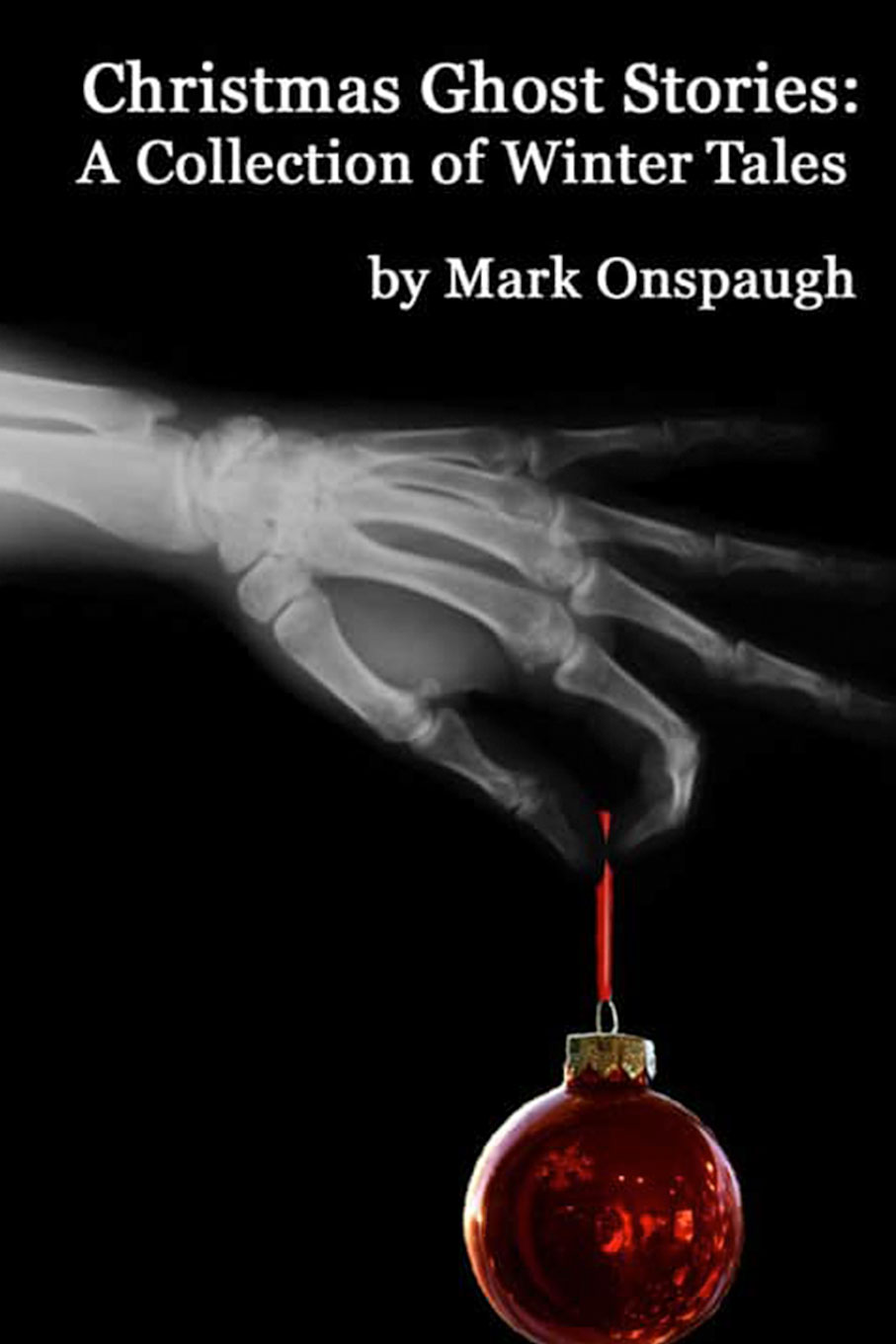 Featuring well over a dozen stories which can be read alone or sewn together, Onspaugh's original Christmas Ghost Stories entertain with supernatural flights of fancy, mysterious creatures and four interwoven fairy tales from the shadowy Black Forest.
Nominated for a prestigious Pushcart Prize, writer Onspaugh is delighted to have been compared to his favorite authors Ray Bradbury and Stephen King. He has several new collections of short stories and a novel KUSHTAKA coming out soon.
 "Mark Onspaugh's sixteen ghostly Christmas tales make the ideal read for filling cozy winter evenings with delectable shivers and chills. So pour your eggnog and settle in by the fire for a jolly haunted night!"
Janet Fitch, author, WHITE OLEANDER and PAINT IT BLACK
"Powerful, poignant, and positively creepy just begins to describe Mark Onspaugh's Christmas Ghost Stories. Each story tops the next, building angst and excitement in the reader. You don't want the story you're reading to end, but you're anxious to get to the next! This collection is definitely one to add to your Christmas shopping list. It's certain to change your holiday ho-ho-ho into a ho-ho-WOW!"
Deborah LeBlanc, best-selling author, VOICES 
"How do you know you're reading a Mark Onspaugh short story? I'll tell you. You'll laugh. Your skin will chill and crawl. You'll find yourself marveling that a writer can do so much so very well, all the while moving with a screenwriter's sense of pace and economy of words. But most importantly, you'll find yourself by turns surprised by love, warmed by the comforts of family, terrified by madness, and struck numb by sudden agony. Comparisons to Ray Bradbury will be, I think, inevitable…and far from out of place. Onspaugh is a gift to all lovers of the weird, and this book, a perfect sampling of his extensive range. Spend an evening this winter season with this collection and I know you'll thrill to it just as I did."
Joe McKinney, Bram Stoker Award-winning author, FLESH EATERS and INHERITANCE
"Reading this book is like finding blood at the bottom of your glass of egg nog. You start off with something tasty and familiar and then everything goes to hell! Mark Onspaugh has taken all that is good and holy about Christmas and turned it into something terrifying — the
way it should be!"
JW Schnarr, award-winning journalist and author, ALICE & DOROTHY
"Whether you've been naughty or nice, these stories are a welcome holiday gift. Like snowflakes, they are uniquely individual adding up to a storm of pleasure that should jingle your bells!"
Harvey Jacobs, author of the novels SIDE EFFECTS and AMERICAN GOLIATH
"With Christmas Ghost Stories, Mark Onspaugh gives us stories full of longing, regret, and fear to while away those winter nights. There's even the occasional dash of whimsy, and the sudden hammer strike of horror waiting for when you least expect it. Onspaugh's collection runs the gamut of human emotions and will keep you enthralled until the last page is turned."
L.L. Soares, author, LIFE RAGE and ROCK'N' ROLL