Worse things than gators lurk in the Louisiana swamp. . . . The author of The Faceless One fuses the twisted imagination of Fritz Leiber with the razor-sharp plotting of Joe Hill in this rollicking horror thriller.
Appearances can be deceiving. Take Jimmy Kalmaku. Anyone passing him on the streets of Lake Nisqually, Washington, would merely see an elderly man. But Jimmy is actually a powerful Tlingit shaman, with a link to the god Raven and a résumé that includes saving the world.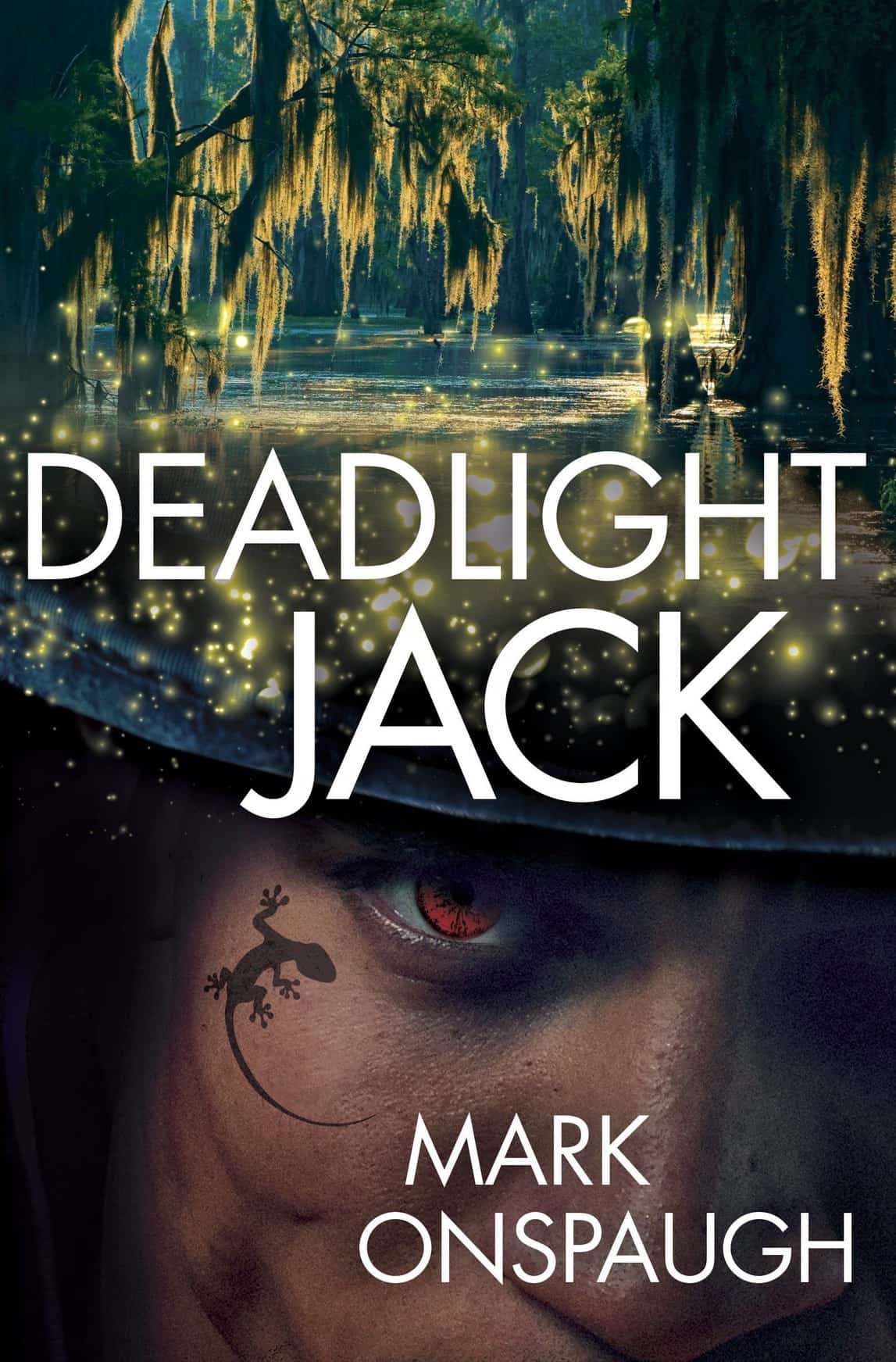 Or take his friend and roommate, George Watters. Another ordinary retiree, right? Wrong. Like Jimmy, George is more than he seems to be. He too has a link to the supernatural. He too has saved the world.
Then there's Professor Foxfire—also known as Deadlight Jack. Dressed in the garb of a stage magician, he seems a figure of magic and fun. But he isn't fun at all. He isn't even human. And his magic is of the darkest and bloodiest kind.
When George's grandson vanishes on a family vacation to the Louisiana bayou, George and Jimmy fly across the country to aid in the search. Once they arrive, family feuds and buried secrets bring George face-to-face with the ghosts of a forgotten past; Jimmy finds his powers wilting under the humid Southern sun; and deep in the swamp, Deadlight Jack prepares his long-awaited revenge.
Advance praise for Deadlight Jack
"Mark Onspaugh's novel, Deadlight Jack, takes you on an incredible journey that slings you from the far Northwest to the bowels of the Louisiana bayous. And on this journey, with a masterful flare, Onspaugh brings nightmarish folklores to life. The story will haunt you, and the vibrant, unforgettable characters will take root in your heart and refuse to leave. A must read!"—Deborah LeBlanc, author of Voices
"Onspaugh maintains an undercurrent of eldritch terror while keeping the plot buoyed by fast-paced action scenes. . . . A nicely chilling read for fans of otherworldly horror."—Publishers Weekly

Praise for Mark Onspaugh's The Faceless One
"A stunning debut . . . a chilling dark fantasy with an Alaskan shamanic backdrop . . . The beauty of this weird world is as profound as its terror. I could not turn these pages fast enough!"—Janet Fitch, author of White Oleander and Paint It Black
"Onspaugh's writing captures that same eye-popping strangeness I loved so much in the works of Charles Beaumont and Fritz Leiber. The Faceless One is classic horror from an author who has earned his stripes and knows how to scare you blind."—Joe McKinney, Bram Stoker Award–winning author of Dead City and The Savage Dead