From a brilliant new voice in horror comes a riveting nightmare of ancient evil unleashed—and the bravery and sacrifice of those called to combat it.
In 1948, when he was just a boy, Jimmy Kalmaku trained with his uncle to be the shaman of his Tlingit village in Alaska. There he learned the old legends, the old myths, the old secrets. Chief among them was that of a mask locked in a prison of ice, and of the faceless god imprisoned within: a cruel and vengeful god called T'Nathluk, dedicated to the infliction of pain and suffering.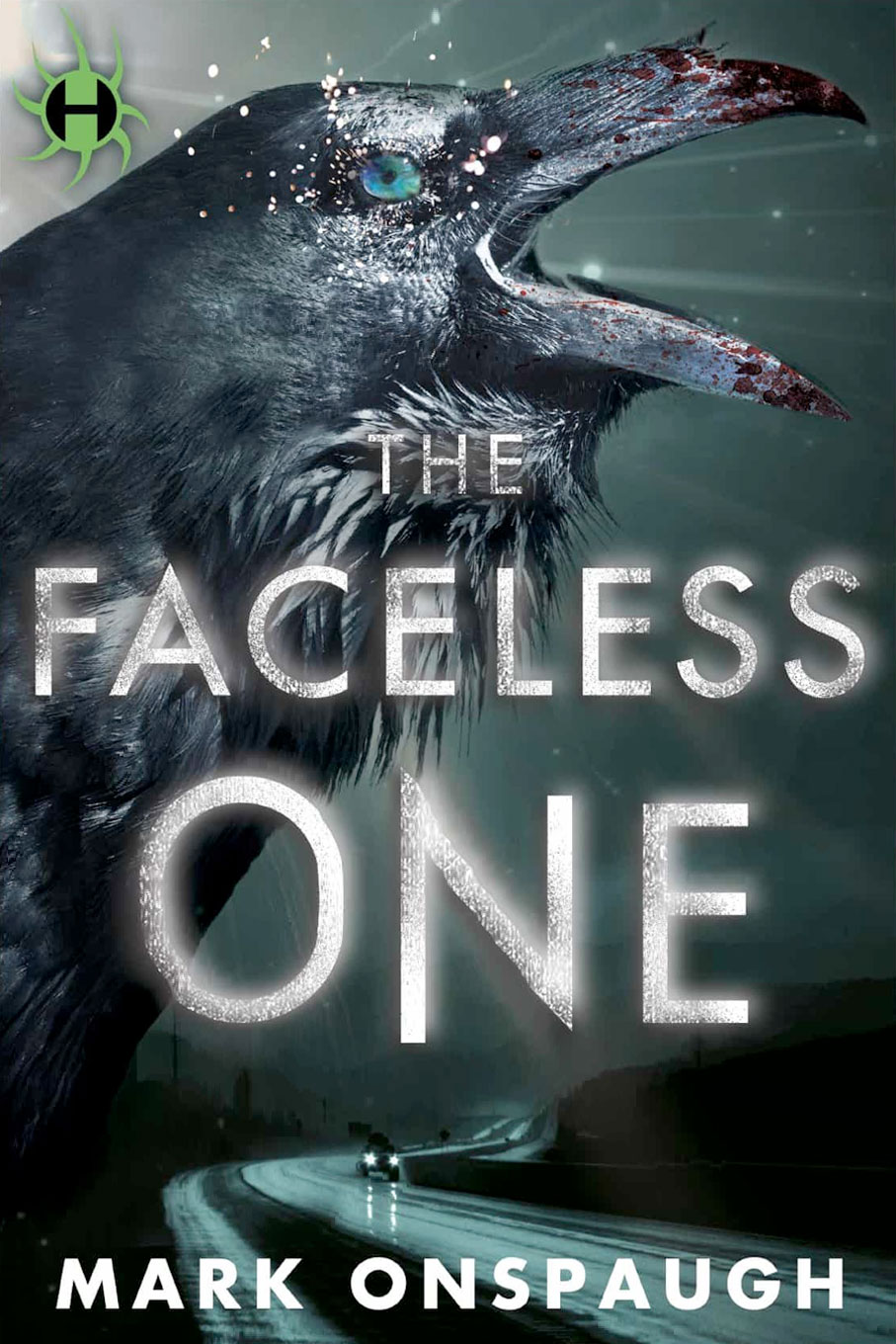 Now all but forgotten in a Seattle retirement home, Jimmy finds his life turned upside down. For when an unwitting archaeologist pries the mask free of its icy tomb, he frees T'Nathluk as well. Stuck in spirit form, the Faceless One seeks a human to serve as a portal through which he can enter our reality. The Faceless One can control—and mercilessly torture—anyone who touches the mask, which means there is no shortage of slaves to ferry it across the country to its chosen host.
Yet the Faceless One has foes as well: Stan Roberts, a tough New York cop whose pursuit of justice will lead him into a dark abyss of the soul; Steven, Liz, and Bobby, the family of the doomed archaeologist; and Jimmy Kalmaku, who must at last become the shaman of his boyhood dreams.
Praise for The Faceless One
 
"A stunning debut . . . With The Faceless One, Mark Onspaugh has given us a chilling dark fantasy with an Alaskan shamanic backdrop. The beauty of this weird world is as profound as its terror. I could not turn these pages fast enough!"—Janet Fitch, author of White Oleander and Paint It Black
 
"Mark Onspaugh's writing captures that same eye-popping strangeness I loved so much in the works of Charles Beaumont and Fritz Leiber. The Faceless One is classic horror from an author who has earned his stripes and knows how to scare you blind."—Joe McKinney, Bram Stoker Award–winning author of Dead City and The Savage Dead

"Spine-tingling . . . Onspaugh has swirled together the elements of great storytelling: odyssey, myth, duty, loss of innocence."—Ensuing Chapters
 
"The story line grabs you around the throat and keeps your eyes on the book. . . . Are you ready to go on a road trip with a demon? Get a copy and dig in."—Journey of a Bookseller