Directed by Carlos Ramos Jr. Written by Mark Onspaugh.  Starring Masiela Lusha, Stephen Colletti, Lil J.
College students and best friends Ginger Matheson, Jim Duncan, and Kyle "Dixie" Canning, pool their cash to buy a "ghost" in an online auction. The three think it's all a goof, but once they open up the antique box to examine their "treasure," they unleash the vengeful spirit of an Irish servant girl who has been wreaking havoc on her owners throughout the generations.
Represented by American World Pictures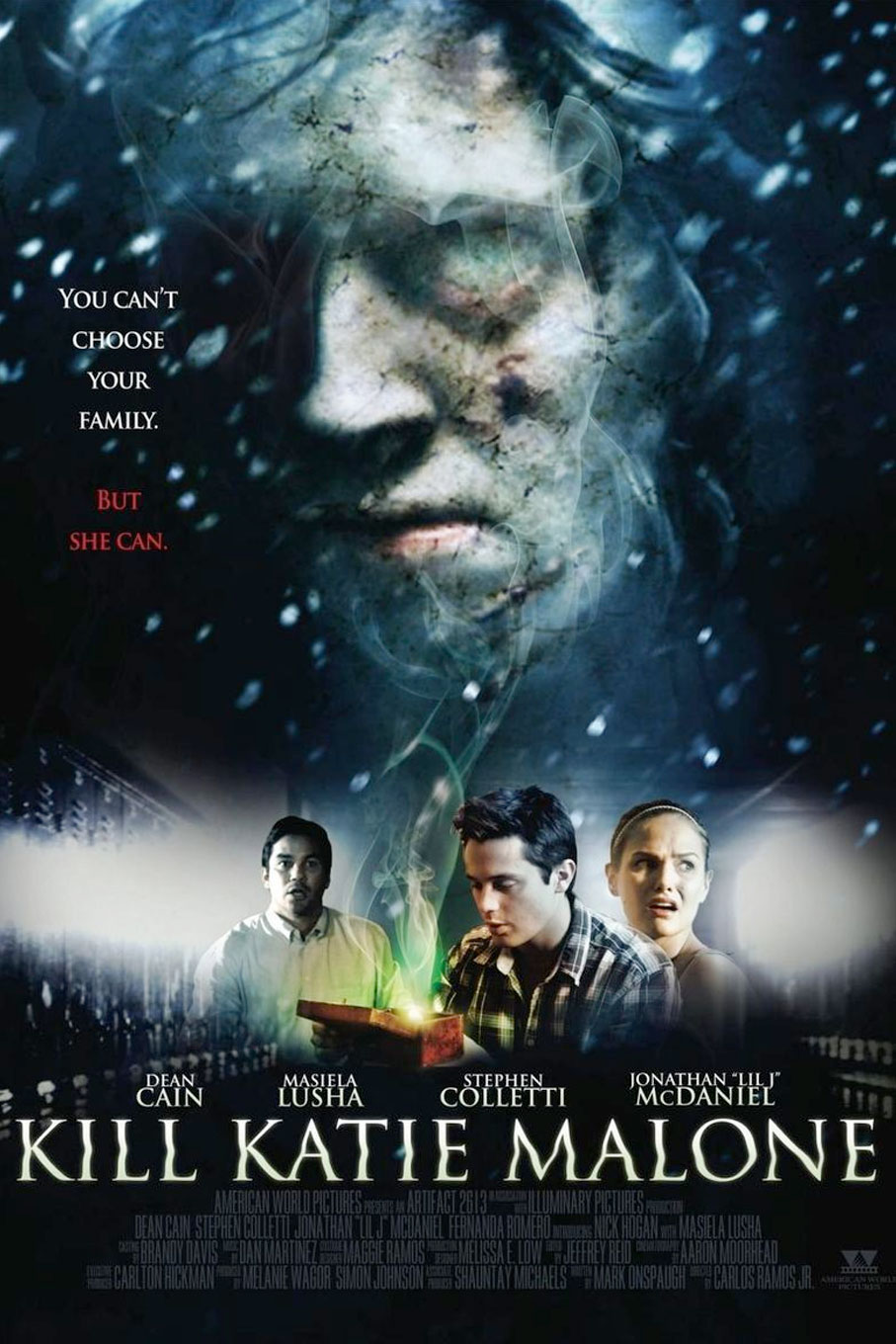 "…I highly recommend you check out this cool ghost story, it's original, the acting is great with plenty of blood, chills and special effects to please. It fits right in with other films like I Know What You Did Last Summer and Scream.  Get ready for a fresh original ghost story for a new generation!"   Geek Tyrant July 2011

From the site 28 Days Later Analysis:   "With Easter recently over, 28DLA decided to go on a little Easter egg hunt, to find the cruelest and the most bizarre in the B-movie world. It was not too long that this movie lover found the first trailer for Kill Katie Malone, which is full of screaming ghosts, arm cutting madness, and several friends buying a box, containing a cursed Irish maiden. Kill Katie Malone is owned by American World Pictures and horror fans are encouraged to take a look at the film's trailer, which released under the radar several months ago.